Governmental (and nongovernmental) agencies regularly develop and release improved crop varieties for the market. In some cases, varieties are released with little information about their performance outside controlled environments. In Rwanda, the Rwanda Agricultural and Animal Resource Development Board (RAB) has recognized this as a problem and looked for solutions to address the lack of information on the release of novel cassava and potato varieties.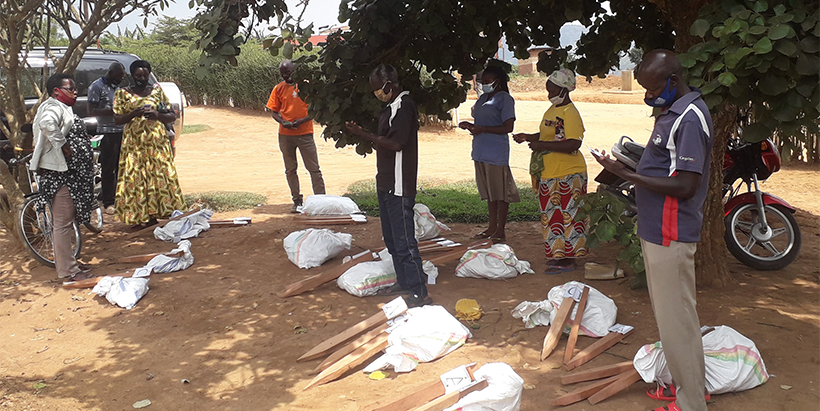 The establishment of citizen-led trials across Rwanda hopes to provide information on the success of varieties across the different agroecological zones. Almost 400 tricot (triadic comparison of technology options) trials of new cassava and potato varieties have been created by IITA, the International Potato Center (CIP), RAB, One Acre Fund, and the Alliance of CIAT and Bioversity International, as part of the two-year Scaling tricot project.
Tricot empowers farmers to select a variety they prefer across multiple characteristics. Tricot sees farmers given packages containing three randomly-selected varieties, and they are requested to select which is the "best" and "worst" across these characteristics (e.g., yield, disease resistance, marketability). Through its exclusive use of digital tools, tricot reduces both the financial burden of trials and the burden on farmers through small plot sizes.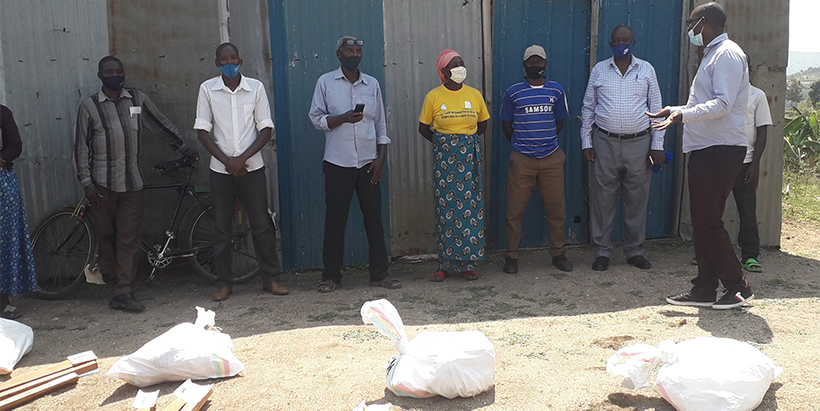 Tricot has been tested and validated globally and applies a more hands-off approach to on-farm trials, allowing farmers to follow their normal crop management strategies. This ensures more realistic on-farm conditions and reliable data for tricot's analysis tool—ClimMob. This information could then be used to guide spatially explicit variety recommendations.
How are trials conducted?
In tricot trials, a farmer receives a package of varieties, a guide for managing their trial, and an observation booklet. The farmer is 'blind' to the real names of the varieties until the end of the trial. Each farmer cultivates their varieties as they would with their own variety, observes the trials, and ranks the varieties throughout the trial. Farmers will identify which variety was "best" and "worst" for a suite of characteristics. These preferences are then collected by project staff over the phone.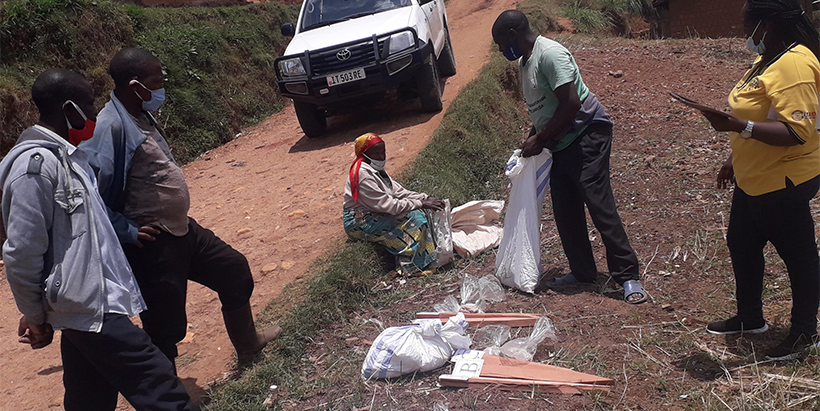 "We are using this innovative and proven citizen science approach in Rwanda to generate variety recommendations. Tricot allows us to move away from one-size, top-down recommendations. Farmers are in charge; they tell us which variety they prefer. When you bring hundreds of small trials together across very different environments, like we are doing, you generate a lot of data. This allows for robust analyses and after a few seasons will allow the project to generate spatially explicit variety recommendations," explains Dr Rhys Manners, Data Scientist and project lead in IITA-Rwanda.
Reacting to the expected project outcome, Dr Placide Rukundo, the Potato Program leader at RAB said: "This approach will increase the adoption of new potato varieties because farmers are carrying out their observations and they will make their conclusion on the tested materials. On the research side, the tricot approach has important qualities to evaluate new crop varieties; it permits us to work with many farmers in various agroecological zones. Farmers provide the information on variety performance and the yield quality and quantity of tested varieties. With this approach, researchers are confident that the end product recommended by scientists will meet end-user preferences."
For Dr Athanase Nduwumuremyi, head of the Cassava Research and Technology Transfer Program at RAB, "We are expecting this new approach to ensure new cassava varieties are tested and delivered to many farmers in various agroecological zones and districts. The technology looks simple for farmers to participate. The traditional approach for on-farm trials in which a scientist/breeder leads all activities seems expensive, and farmers' involvement is limited. For the tricot approach, much of the activities will be conducted by farmers and less by scientists/breeders. This will save resources that could be allocated for trial follow-up, data collection, and on-site trial visits by scientists/breeders. Also, it will facilitate new variety dissemination, increase farmers' access to seeds of new varieties, and ultimately, it will accelerate the adoption of new varieties in Rwanda."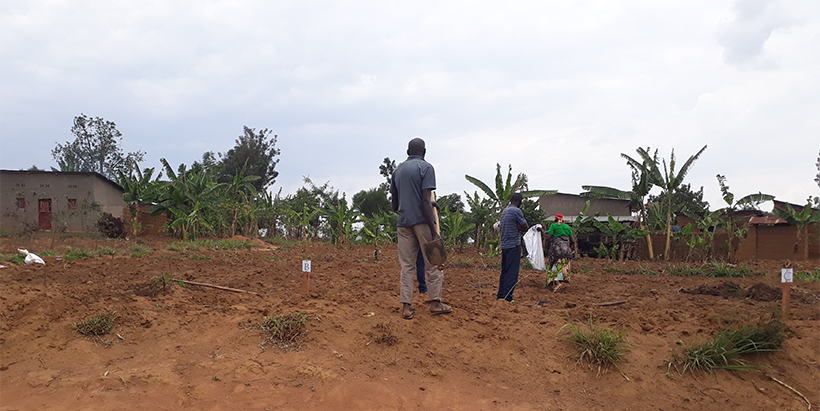 The Scaling tricot project will go beyond identifying varieties using on-farm trials; it will also conduct consumer analysis to determine the marketable varieties. "Establishing the best varieties in terms of yield and disease resistance is great, but we need to go one step further and identify market preference through consumer analysis. We don't want to be recommending unpalatable and unmarketable varieties," Rhys emphasized.
Funded by the CGIAR Research Program on Roots, Tubers and Bananas (RTB) and extending from 2020 to 2022, scaling tricot project trials will reach 11 districts across Rwanda. These are  Nyamagabe, Nyaruguru, Huye, Nyanza, Ngororero, Nyabihu, and Gicumbi for potato trials and Bugesera, Kamonyi, Ruhango, and Nyanza for cassava varieties trials. Both potato and cassava are major food and cash crops grown throughout Rwanda.