hardworking people
Our Executives
Our executives are all experts in the area of Root and Tuber crops.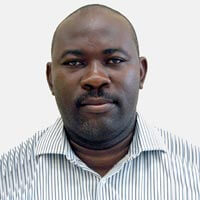 Dr Richardson Uchenna Okechukwu is a Senior Scientist at the International Institute of Tropical Agriculture (IITA) and currently Head of IITA station at Onne, Rivers State. Dr Okechukwu is a Cassava Commodity Specialist in the Outreach component of the African Development Bank sponsored project called Agricultural Transformation Agenda Support Program, Phase One (ATASP-1) operating in seven states in Nigeria.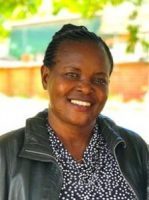 Borlaug LEAP Alumnus Dr. Kiddo Mtunda is a Principal Agricultural Research Officer at the Sugarcane Research Institute in Kibaha, located in her home country of Tanzania. In 2010 she was selected as a Borlaug LEAP Fellow while attending the University of KwaZulu-Natal in South Africa, in partnership with Cornell University.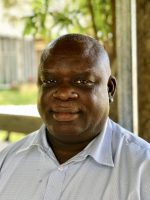 Dr Martin Chiona, a plant breeder and graduate of UKZN's African Centre for Crop Improvement (ACCI), is now the leader of Zambia's Root and Tuber Improvement Programme (RTIP), an initiative of the Zambia Agricultural Research Institute (ZARI).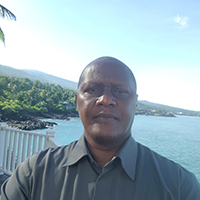 Ntawuruhunga Pheneas is the regional cassava breeder based at the IITA Southern Africa Regional Hub, Lusaka-Zambia from 2014 to date. Before joining IITA he worked as a consultant (2000-2003) at IITA/ESARC, Uganda under the cassava breeding and the supporting the restoration of the cassava national program project in the Democratic Republic of Congo. He has been the Regional Coordinator of the Southern Africa Root Crop Research Network (SARRNET) (2009-2013) based in Malawi and the coordinator of the East Africa Root Crop Research Network (EARRNET) (2004-2008) based in Uganda. Under EARRNET he worked in collaboration with the Association for Strengthening Agricultural Research in Eastern and Central Africa (ASARECA). He acquired long experience in coordinating R4D regional projects and working with national agriculture research systems (NARS) while strengthening their capacities. He holds a PhD in Agronomy/breeding (2000) from Makerere University, Uganda, an MSc in Agronomy (1992) from University of Ibadan, Nigeria, and the Agricultural Engineer's Degree in General Agricultural Science from the National University of Rwanda (1981-1987)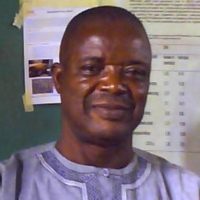 Simon Eze currently works at the Department of Crop Science, University of Nigeria. Simon does research in Agronomy, post-harvest management and products storage. Their current project is 'Long-term assessment of soil phsicocheical properties of fallow lands of known cropping history in eastern Nigeria'.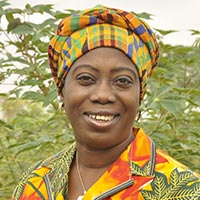 Elizabeth Parkes, is the HarvestPlus Cassava Breeder based in Ibadan, Nigeria. She started her research work with the CSIR-CRI in Kumasi in 1992, working on cassava, yam, cocoyam, sweet potato, frafra potato, and taro. She joined the IITA cassava breeding team from 2012 to develop biofortified cassava. She engages with NARs partners to mainstream cassava biofortification in their breeding program. She supports the sensitization, delivery and advocacy efforts by the HarvestPlus Country Manager and his team. She engages in gender responsive breeding and the role of women and youth in the cassava biofortification adoption in Nigeria with the gender team. She is the One CGIAR Gender Diversity and Inclusion focal person for IITA She obtained her PhD in Plant Breeding from University of the Free State in Bloemfontein, South Africa in 2011;. She worked as the Cassava Molecular Breeder and Head of the Pokuase Research Station of the CSIR-CRI in Ghana before she joined IITA.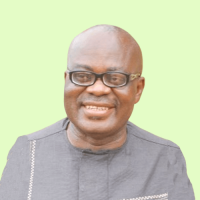 Godwin Asumugha is trained as Agricultural Economist. He was a Graduate Research Fellow in IITA, Ibadan from 1997 to 1998. He has been a Research Scientist at National Root Crops Research Institute (NRCRI) Nigeria since 1988 as Research Officer II and rose to the position of Director of Research & Extension in 2015.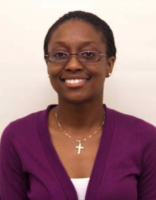 Research Analyst – Agriculture Bill & Melinda Gates Foundation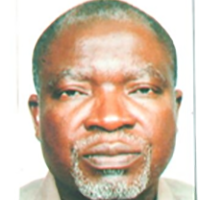 Dr. Nzola-Mezo Mahungu, Presently a Professor of plant breeding at the Faculty of Agronomy, University of Kongo (UK), in Kongo Central Province, Democratic Republic of Congo (DRC). Nzola is retired from IITA and now consulting with the institute as Scientist Emeritus. He has significantly contributed to germplasm development targeting various value chains. He oversaw cassava and sweet potato network development in Southern and Central Africa countries (about 20 countries from 1989 to 2018) with IITA (International Institute of Tropical Agriculture) and FAO.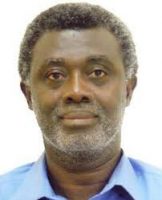 Dr Robert Asiedu is Emeritus Director, IITA-West Africa. He joined IITA in 1989 to work as a breeder of root and tuber crops, after a Postdoctoral Research Fellowship at the International Maize and Wheat Improvement Center (CIMMYT), Mexico where he worked on the transfer of useful traits to wheat from its wild relatives.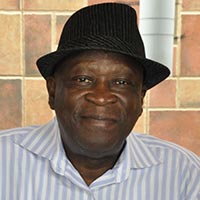 Alfred Gilbert Dixon is the Director of the Development and Delivery Office. Alfred served as the Director General of the Sierra Leone Agricultural Research Institute (SLARI), Freetown, Sierra Leone, after leaving IITA in 2008. He worked at the Crop Science Department, Njala University College, University of Sierra Leone as a Research and Teaching Assistant (1981―1982)...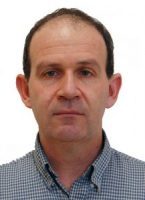 Peter Kulakow is a Cassava Breeder / Geneticist. Peter, a US citizen, obtained his BSc and PhD degress, both in Genetics, from the University of California, Davis in 1981 and 1986, respectively. Prior to joining IITA, He was a environmental consultant and research assistant professor in Agronomy with the Kansas State University in Manhattan, Kansas from 2000 to 2008.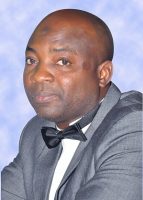 Lateef Oladimeji Sanni, a Nigerian, is a Project Manager under the BASIC II Project (Building Economically Sustainable Seed Systems for Cass). He graduated with Second Class Upper Division in the Department of Food Science and Technology, Federal University of Agriculture, Abeokuta (FUNAAB), Nigeria in 1990. He obtained Master and PhD Degrees in the Department of Food Technology, University of Ibadan in 1993 and 1999.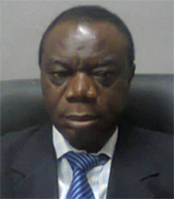 Academic and Professional Qualifications: B.Sc Botany, M.Sc Botany (Ecology), Ph.D. Agriculture (Environmental Biology). He is a Professor of Plant Ecology and Environmental Botany. He is an experienced teacher in his special area of Plant Ecology (with emphasis on Weed Ecology). He has taught Plant Ecology in the University system for over thirty years. Currently, his research interest is in the areas of soil pollution monitoring and remediation, phytoremediation techniques and environmental impact studies.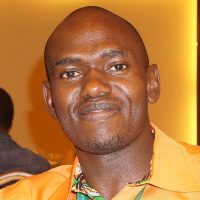 I am a Regional Research Associate at the International Potato Center (CIP) with a focus on building a sustainable seed system for sweetpotato in Tanzania. This includes strengthening the capacities of various stakeholders on clean seed production including capacities to identify and manage sweetpotato viruses.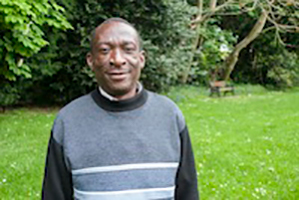 If you love gardening, join us
We Always Welcome Gardeners With All Our Heart